Blank Card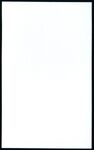 | | |
| --- | --- |
| Type | N/A |
| Effect | N/A |
| Cost | N/A |
| Set | All Sets |
| Illustration | None |
The Blank Cards have no official use and seem mainly to make up the number of cards to a "nice" number (ie 500, 300 etc). Common Unofficial uses including marking empty supply piles, replacing lost/damaged cards and using as a "proxy" card (using it as a fan made card or card you do not own yet.).
Ad blocker interference detected!
Wikia is a free-to-use site that makes money from advertising. We have a modified experience for viewers using ad blockers

Wikia is not accessible if you've made further modifications. Remove the custom ad blocker rule(s) and the page will load as expected.